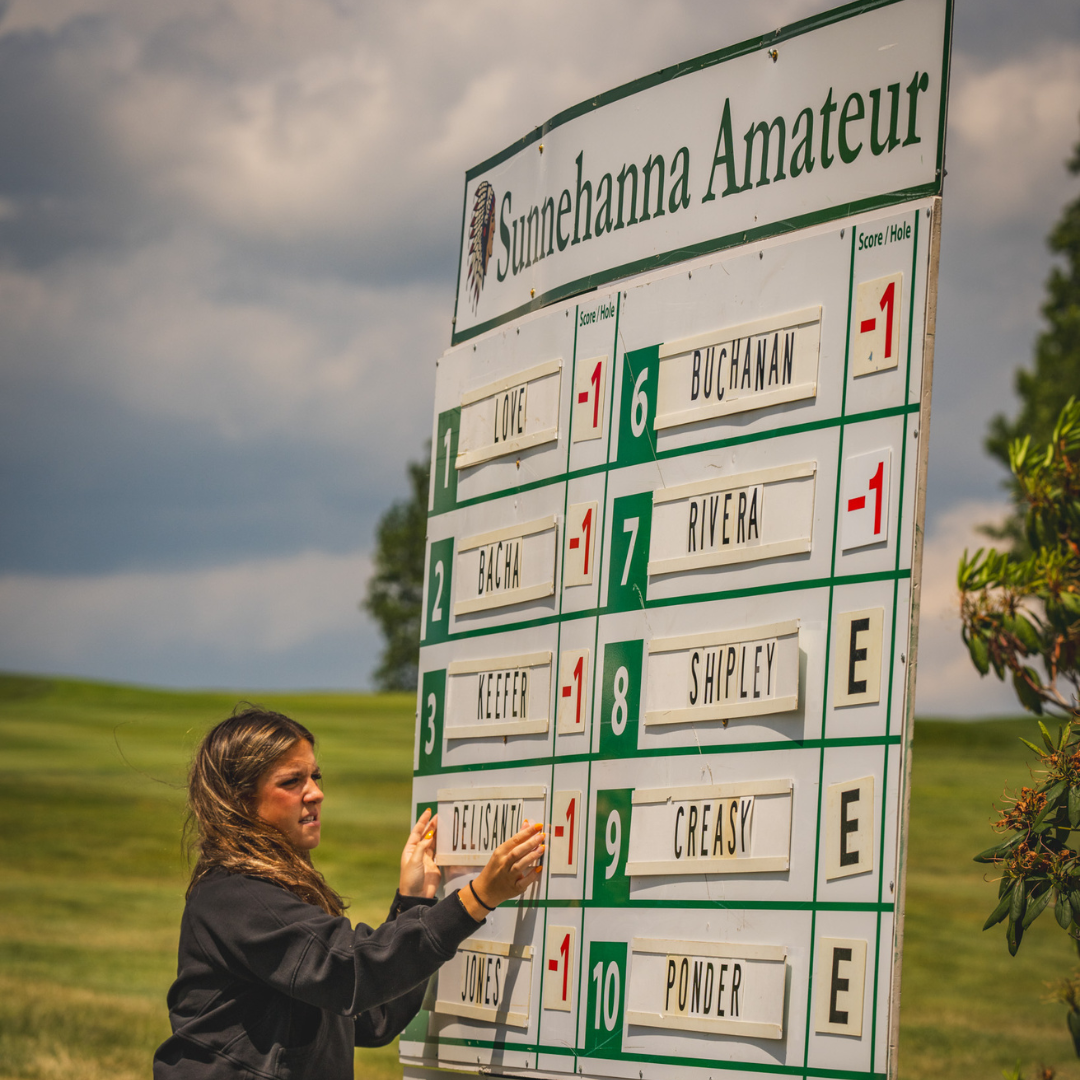 FOR IMMEDIATE RELEASE
MEDIA CONTACT:
June 14, 2023
EAGS Media
(205) 979-4653
/Blog/422219/2023-Elite-Amateur-Golf-Series-Begins-with-Sunnehanna-Amateur
2023 Elite Amateur Golf Series Begins with Sunnehanna Amateur
HOOVER, Ala. -
The Elite Amateur Golf Series (EAGS) begins its second season this week at the Sunnehanna Amateur showcasing the pinnacle of amateur golf competition. With seven prestigious events representing nearly 700 years of championship golf, the Elite Amateur Golf Series will provide captivating storylines for players and amateur golf fans alike over the upcoming summer.
The 2023 edition of the series will unfold at a selection of renowned courses across the United States and Canada, each offering unique challenges and experiences to provide the top amateur players in the game with true tests of their skills.
With the start of the 2023 EAGS season, the chase to claim the Elite Amateur Cup also begins. Created to challenge the "Best of the Best'' in amateur golf, the Elite Amateur Cup rankings are based on the cumulative total of World Amateur Golf Ranking® (WAGR) points earned from competing in the seven EAGS events. The Elite Amateur Cup winner is the player with the most points at the end of the series that culminates with the Western Amateur.
Top finishers in the series earn exemptions into USGA Championships, PGA TOUR, and Korn Ferry Tour events. A player must compete in a minimum of three events to be eligible for the exemptions. Point standings will be updated weekly on Wednesday during the series.
Caleb Surratt of Indian Trail, NC won the inaugural Elite Amateur Cup last summer after competing in six EAGS events and finished with a 75.5607 point total that was over 16 points ahead of second place held by Jiri Zuska of the Czech Republic. Surratt is a rising sophomore at the University of Tennessee and currently ranked #7 in the world according to World Amateur Golf Ranking (WAGR).
New for 2023, a media partnership with The Back of the Range and Ben Adelberg will provide amplified coverage of all seven events through EAGS social media channels. Read more about the partnership
here.
2023 Elite Amateur Golf Series Schedule
June 14-17 Sunnehanna Amateur, Sunnehanna Country Club, Johnstown, Penn.
June 21-24 Northeast Amateur, Wannamoisett Country Club, Rumford, R.I.
June 26-July 1 North & South Amateur, Pinehurst Resort & Country Club, Pinehurst, N.C.
July 11-14 Trans-Mississippi Amateur, Brook Hollow Golf Club, Dallas, Texas
July 19-22 Southern Amateur, The Honors Course, Ooltewah, Tenn.
July 25-28 Pacific Coast Amateur, Capilano Golf and Country Club, West Vancouver, B.C.
July 31-August 5 Western Amateur, North Shore Country Club, Glenview, Ill.
For more information, please visit the newly revamped EAGS website at
www.eliteamateurgolfseries.org
.